CRNM Non Magnetic Thick Film Chip Resistors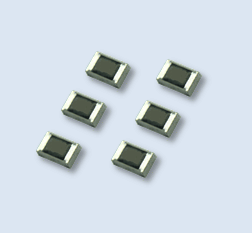 Application
● High-end audio device
● MRI (Medical equipment)
● Measuring instruments

Features
● Non-magnetic thick film chip resistor
● No magnetic field is generated and noise is reduced. So it is optimum for audio equipments.
● By special plating, the electromotive force is smaller than the conventional resistor of our company, and the noise is reduced.
● Accuracy measurement by low signal distortion
● RoHS compliant
● Jumper is available.
Construction・Dimensions

Specifications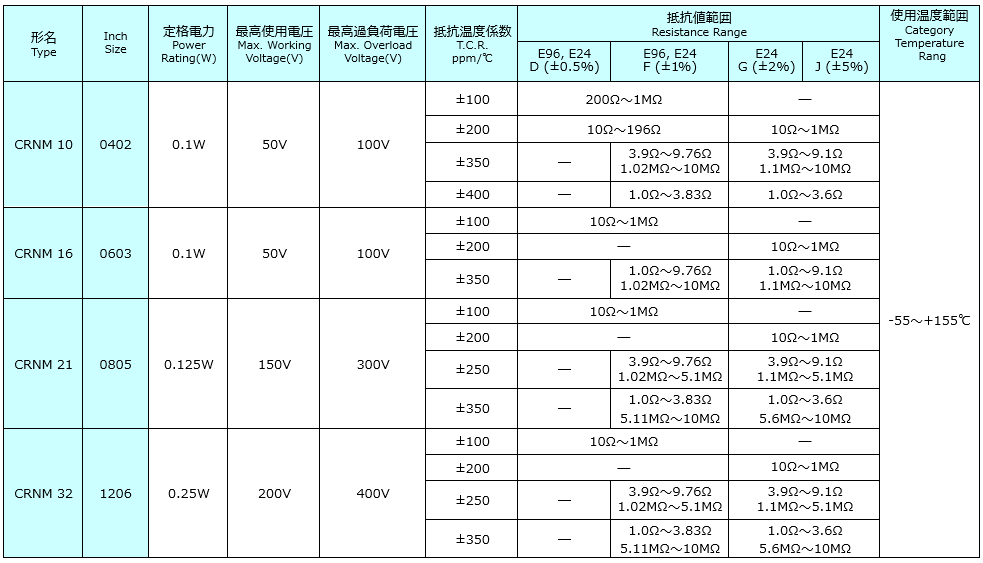 How to Code

Power Derating Curve